Peak One Financial Team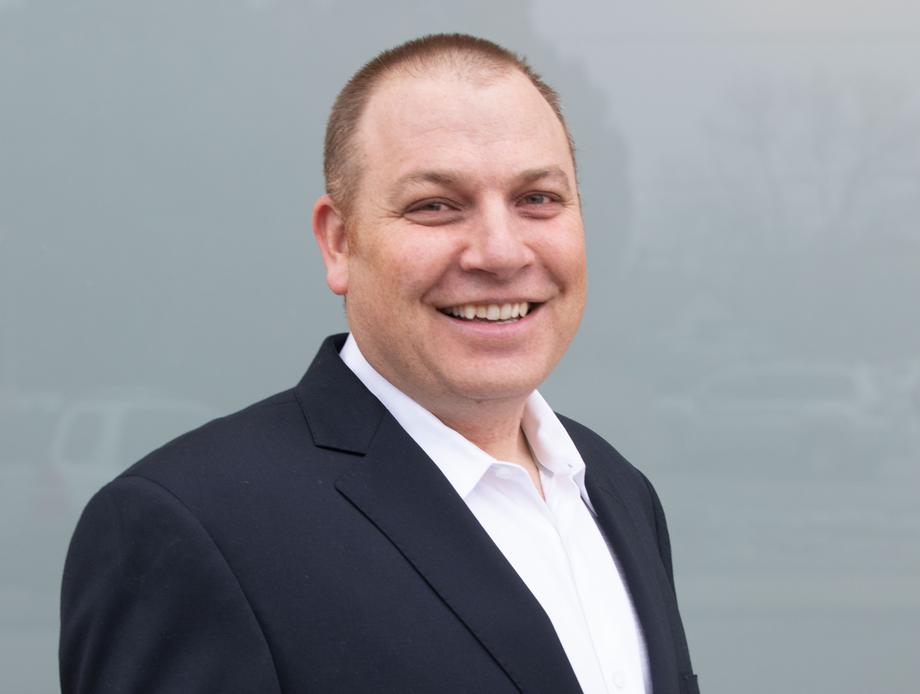 Tom Miller
Registered Representative
Tom studied Small Business at Ft. Lewis College in Durango Colorado and Mesa State College in Grand Junction Colorado and has been working with Centaurus Financial since 2007.
He has taught retirement planning classes and investment strategy courses at community college campuses as well as universities around the state of Colorado since 2007.
In 2013 Tom partnered with his father Bruce Miller to launch Peak One Financial Services.
Tom has a varied skillset from a variety of experiences. He has owned and operated a plethora of small businesses, including landscape maintenance and a sports film company. Before his career in the financial services industry, he built management experience directing 100+ employees at a food delivery service.
Tom has filmed and appeared on many national and international sports and television networks including ESPN, ESPN 2, Fox Sports Net, History Channel, Discovery Channel, Travel Channel, RSN, RSNX, and Altitude. He has been fortunate to have coached and advised many professional and Olympic athletes.
877.695.9742 X1 or 970-389-0811 direct

Crystal DeCora
Registered Representative
Crystal grew up in Petoskey, Michigan. She has had quite an adventurous life thus far.
Crystal was in the Army National Guard for 6 years (97-03). While in the Army, she went to the Defense Information School at Fort Meade, Maryland, and worked in multimedia illustration and web design. She graduated in 2003 from ITT Tech College in Chicago with a degree in Computer-Aided Drafting and Design.
In 2004, she moved to Birmingham, Alabama, and received her massage therapy license. She moved to Breckenridge in 2006 and owned her own business as a massage therapist before making the leap into financial services in 2011; working for the Peak One Financial team.
Crystal holds series 7 and 63 FINRA registrations as well as a Life Accident and Health Insurance license. She is the Long Term Care Insurance guru of the office. You will likely be in contact with Crystal often. She is Tom's right hand.
When not working, Crystal enjoys the outdoors; hiking, fishing, and mountain biking. She currently lives in Traverse City, Michigan with her husband, Jason, daughter Ella, son Jacob--and their three Jack Russells; Katie, Gary, and Jesse.
877.695.9742 X3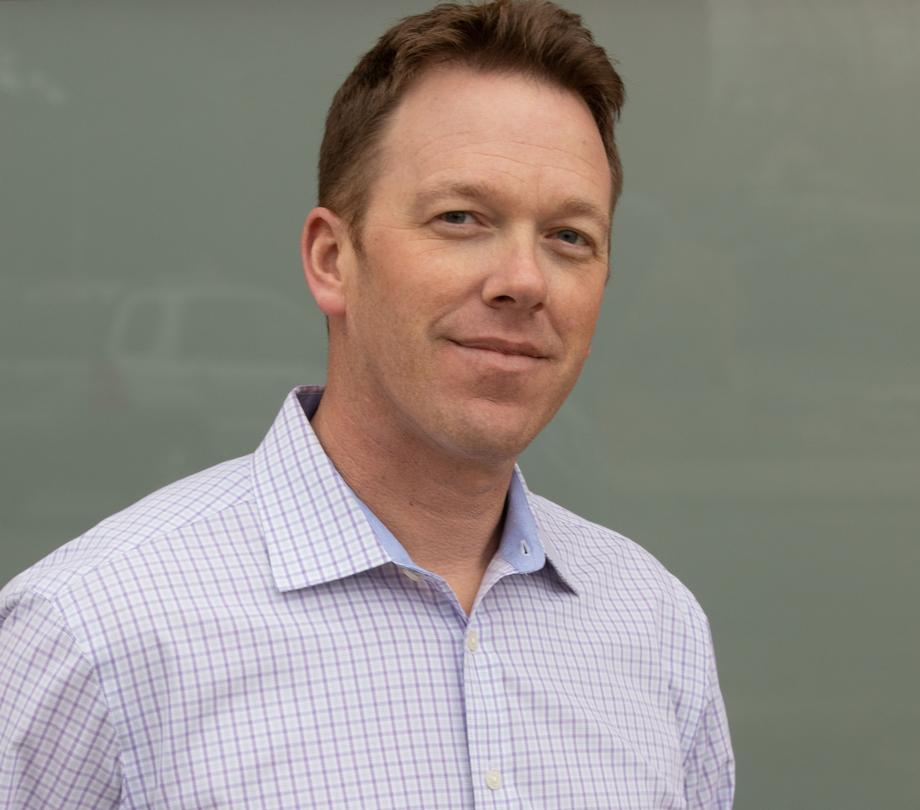 Jason DeCora
Sales Assistant
Jason DeCora was born and raised in Laramie, Wyoming. He moved to Colorado in 1996 to be closer to the mountains and snowboard as much as possible.
Jason worked in the service industry in Silverthorne and Breckenridge, CO for 18 years handling customer relations and doing repair/maintenance projects.
Jason joined the Peak One Financial team in April 2016. He helps with back office operations, paperwork, emailing, and helping out wherever it's needed.
Jason and Crystal live in Traverse City, Michigan with their 2 children; Ella and Jacob--and their three Jack Russells; Katie, Gary, and Jesse.
When he's not working Jason loves fishing, snowmobiling, and camping.
877.695.9742 X2

Julie Barlow
Registered Principal & Director of Operations
Julie grew up in Overland Park, Kansas. She attended the University of Kansas, graduating with a degree in sociology.
In 2000, she made the jump and moved to Denver. During her time in Denver, she worked as an auditor as well as got her financial services start at OppenheimerFunds. She specialized in retirement plans, preferred partnerships, and processing.
After a few years, Julie continued her westward journey, settling in the mountains of Breckenridge, CO. She worked for the Town of Breckenridge before joining the Peak One Financial team. Julie handles compliance and back office operations. She holds Series 7 and 24 FINRA registrations as well as Life, Accident, and Health Insurance licenses.
In her downtime, Julie enjoys trail running and cross country skiing. You will often find their dog Mabel in the office working with Julie.
877.695.9742 X4 or 970.368.4110 direct

Genie Miller
Sales Assistant
Genie Miller grew up in Minneapolis, Minnesota. She attended Colorado State University, Colorado School of Mines, and Metro State College before receiving a Master's Degree from Adams State College. After moving to Colorado, she was involved as a 4-H leader, taught horseback riding, managed the local county fair, did foster care, and enjoyed all the outdoor activities that Colorado has to offer.
After a career in teaching, Genie enjoys assisting the Peak One Team. From scheduling appointments, working in the office, and running errands, there is not a dull moment. When not working she enjoys hiking, taking care of all her sports teams, and hanging out with Roxie our CPO (Chief Pug Officer). She is an invaluable asset to our Team!
Bruce Miller
OCTOBER 31, 1946 – JUNE 18, 2019
Bruce was a very brave man, a generous man, a cancer survivor, and passed away after a battle with Alzheimer's Disease. He was preceded in death by his parents, John Miller and Dorothy Anderson Miller. John Miller, Bruce's biological father, passed away when Bruce was a child and Dorothy remarried Oliver Carlson. Bruce and Oliver embraced each other as father and son.
He is survived by his beloved wife, Eugenie "Genie" L. Johnson Miller; daughter, Kelly Miller; and son, Tom Miller.
"Papa Bruce," as many called him, was a kind and gentle soul and his light in this world will be truly missed. Papa Bruce had several passions in his life mostly being outdoors, hunting and fishing, spending time with family and friends, and working hard.
Bruce grew up in Sandwich, Illinois where he worked on the farm. Some of the childhood memories that he shared with his family were his love for animals and showing cattle through the 4-H program at the Sandwich community fair. Every year it was the event of the summer. Papa Bruce was also particularly proud to be the president of his high school class.
His father John was a fighter pilot in World War II and died when Bruce was a very young child. Bruce and Genie often shared that Kelly and Tom inherited some of their fearlessness from John.
If you knew Bruce you may recall that he was an avid Broncos and Colorado Rockies fan. In all his days at the memory care facility he donned a Broncos hat. Genie was his primary care giver during his times of need and throughout their 47 year marriage.
You can imagine he will be visiting the late owner of the Denver Broncos NFL football team Pat Bowlen to let him know he and his daughter Kelly went to the Super Bowl to see Payton Manning and the Broncos bring home the win and ask for eternal season tickets. We invite anyone who is attending his services to wear your favorite Broncos or Colorado Rockies gear in his honor.
Bruce's passion for being with friends and family led him to become highly respected in the financial services industry. His dedication and hard work ethic, a gift both of his children have embodied, allowed him to help other families set up financial success during their retirement and for future generations. Papa Bruce used this gift to help inspire his clients to spend their retirement being able to connect with family and friends and live out their passions. Along the way Bruce created an amazing business, Peak One Financial, where he considered his clients, team, and co-workers members of the family.
When Bruce wasn't working, you could bet he was fishing with family and friends. Bruce got to travel many places throughout the years. Some of his most favorite places in the world to fish with friends and family were: Lake Powell, Utah; Ketchikan, Alaska; Canoe Lake, Saskatchewan; and Lake of the Woods, Ontario. Bruce would take anyone fishing or hunting in a heartbeat, but some of his most favorite people to do this with were Neal Smith, Colin Cameron, Tom Adams, Dale Abel and of course his son and daughter. In the last 10 years of his life Bruce was accompanied by the sweet soul of Roxie the pug who was on his lap and by his side all the way through his journey with Alzheimer's.
During a family meeting between Bruce, Genie, Kelly and Tom on Easter weekend of 2018 when Bruce's mental health issues were most noticeable in his abstract reasoning, Bruce did his best to participate in family discussions regarding what was most important to him during the early hours of that morning when he felt his mind was clear.
On that Easter weekend Bruce expressed that he valued family, helping people, and the companionship and unconditional love of his beloved pug dog Roxie. The following is a synopsis of Bruce's thoughts and experiences in his final year. He was proud of his talents in the areas of math, financial planning, and people skills, and he was dedicated to use his gifts to positively impact friends, and community.
Before entering the financial services industry, Bruce worked at a utility company for 30 years where he expanded his roles as leader and protector by making sure homes in summit county and across Colorado had sufficient heat during the coldest winters.
Besides live sporting events, movies were his next favorite type of entertainment. Classic Westerns were his preferred genre. The last movies that Bruce was able to attend in the theater were Avengers Infinity War and Mary Poppins Returns, the remake of Mary Poppins. He did not care for the Avengers movie because the bad guys won, but he enjoyed the songs and laughed at the dancing animated penguins in Marry Poppins song "A Cover is not the Book".
Bruce and his wife Genie purchased their first home in Silverthorne in 1974 and would later snowbird to Surprise, AZ. Bruce really enjoyed classic cars and singing along with the "oldies station," preferring hits from the 60's and 70's. Although he lost the ability to speak, he was still miraculously able to sing all of the words to John Denver's "Take Me Home, Country Roads" on his final road trip from Arizona to Colorado.
Above all, Papa Bruce cherished family, friends and all the fur babies. He will be greatly missed.